Being the owner of a 25 year old production boat you always have the dreaded "O" word in the back of your mind. Through various owners our 1992 Beneteau Oceanis 370 had been meticulously maintained but the one thing no owner has full control of is the condition of the wetted areas of the hull. In speaking with subject matter expert Mike Menzies, we began to understand that it was not a case of if our vessel would be struck by osmosis, but when. The most obvious way we saw of protecting our asset was by proactively using Osmosis Solutions to replace our aging Beneteau's bottom with their exclusive epoxy vinylester and resin coating system.
The job was done beautifully, with no surprises. Tamise came out of the water on schedule, was wrapped in a plastic tent and the crew from Osmosis Solutions got stuck in. The process ran smoothly and in no time she was being relaunched with a brand new bum.
We recently decided to upgrade from a 37' to a 47' Beneteau and put Tamise on the market. She flew through survey and sold in just two weeks. The buyer loved the fact that while she was spotless inside and out, they also knew that Tamise had a brand new hull coating which was guaranteed for the remaining six of the seven years provided by Osmosis Solutions.
For anyone wanting to protect their investment and ensure carefree boating, we cannot recommend Osmosis Solutions enough.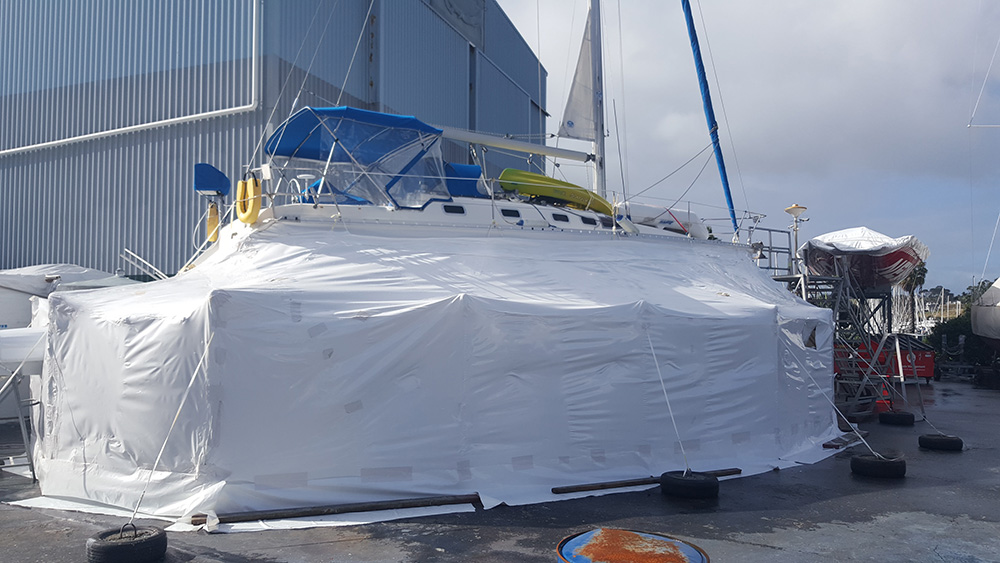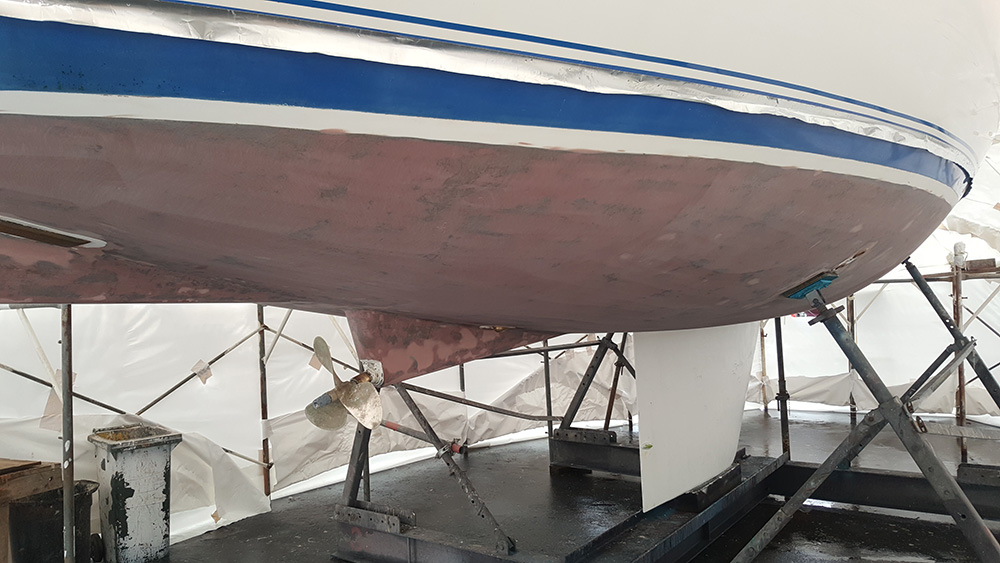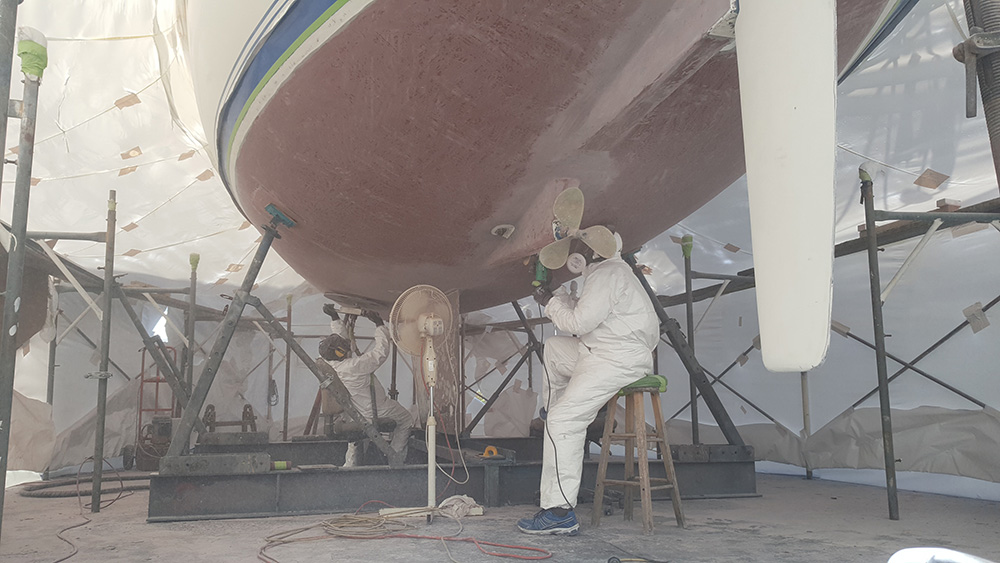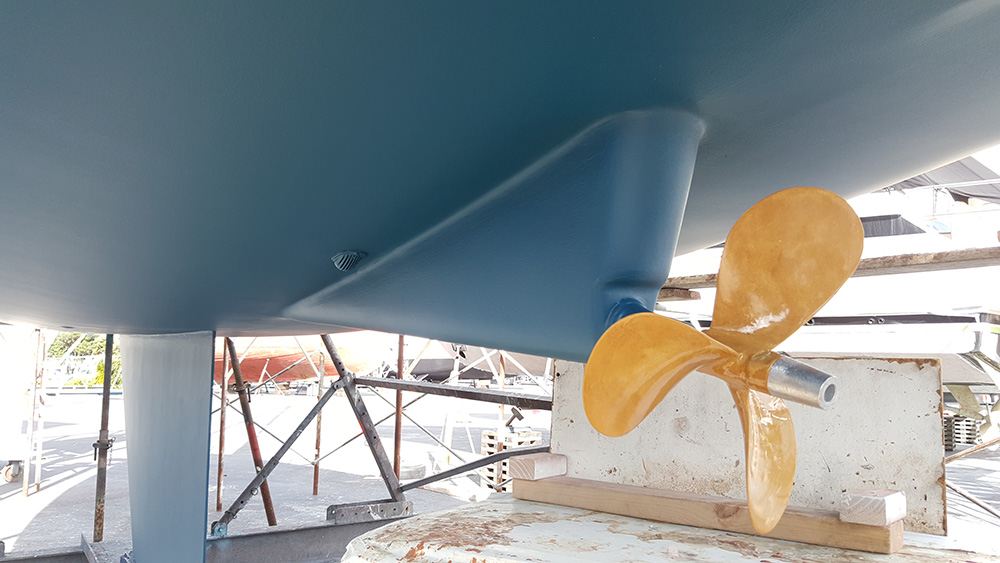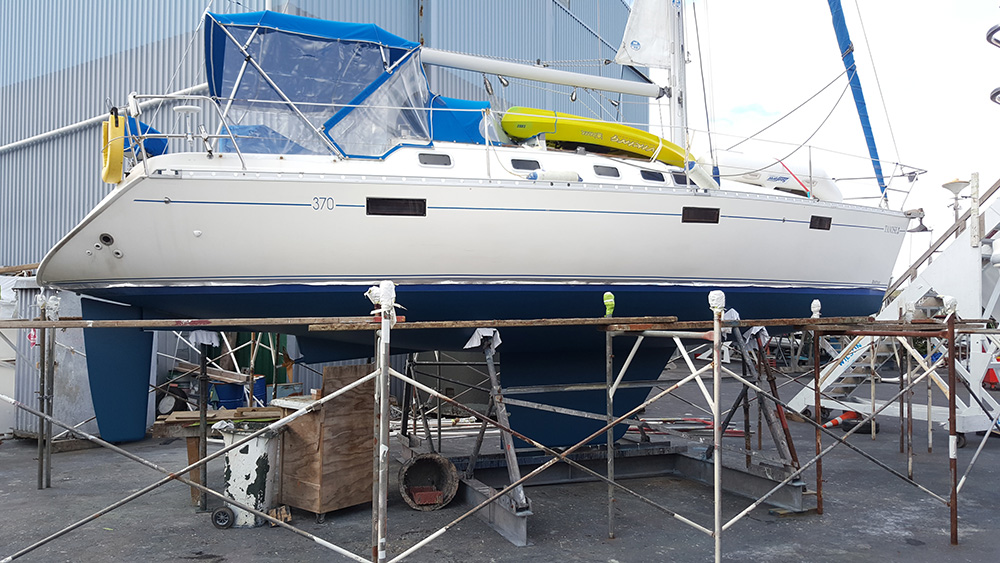 Tony